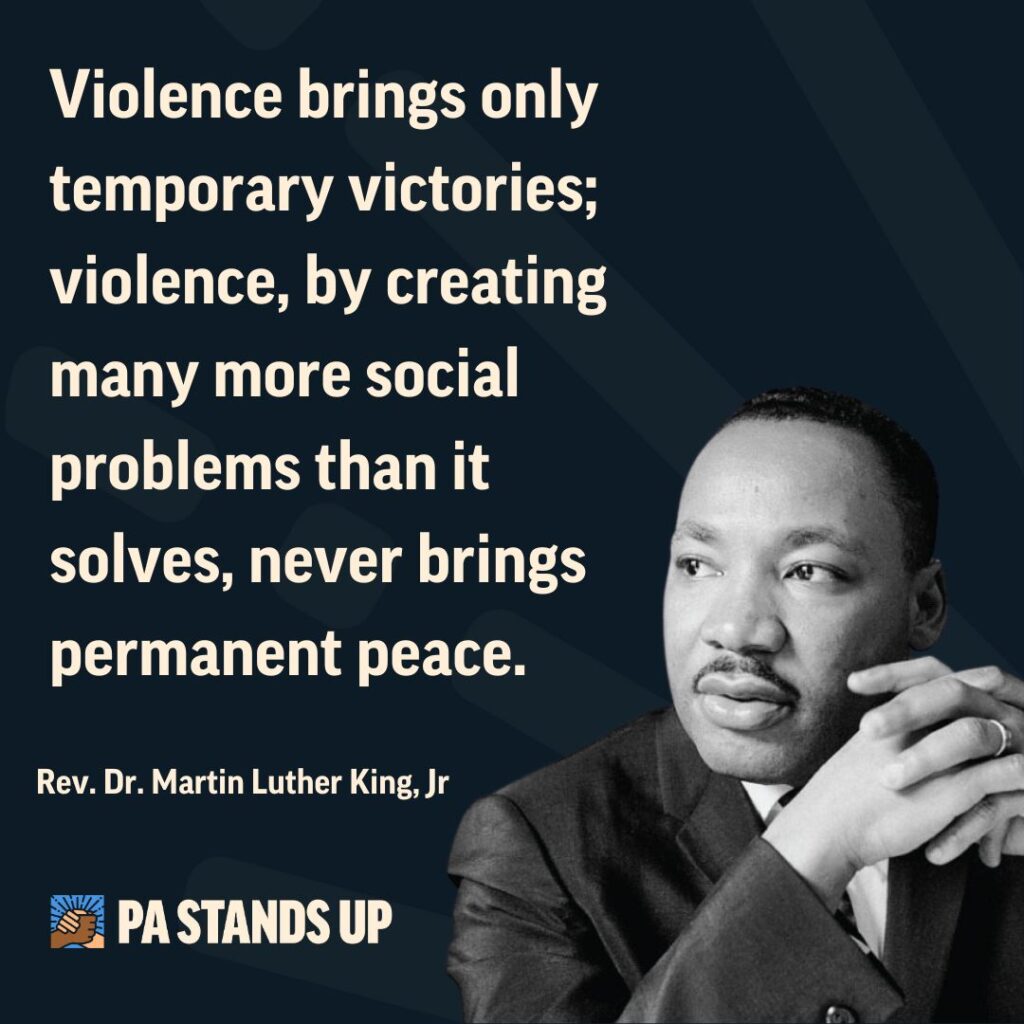 Hi, friend!
Pennsylvania Stands Up grieves the Palestinian and Israeli lives lost in the latest escalation of violence over the past two weeks. We condemn the murder of innocent civilians, Palestinian and Israeli alike. We believe in freedom, dignity, and safety for all of us and we extend those values to Palestinians and Israelis.
This cycle of violence is happening as Israel's system of occupation makes everyday life a nightmare for Palestinians, while Israel has the most extremist government in its history. As Americans, our tax dollars go directly to funding the Israeli military and, as Americans, we have a role to play in calling for ceasefire and restraint.
We are moved by the leadership and powerful organizing of IfNotNow and Jewish Voice for Peace (JVP), who mobilized thousands of American Jews to Washington demanding a cease-fire, return of all hostages, and de-escalation.
Moments like this call upon us to see the value in each other across race, borders, and oceans; to grieve the immeasurable consequences of violence; and to use our power to change the conditions that harm our people.
— Carrie & Eddie
PS. We're hiring! If you know someone who would be a good fit at PASU, please pass these listings on to them!
Events
PA Stands Up

10/18 – PASU Listen Up Campaign Monthly Meeting: Sign up!

Berks Stands Up
Lancaster Stands Up
Lehigh Valley Stands Up
NEPA Stands Up