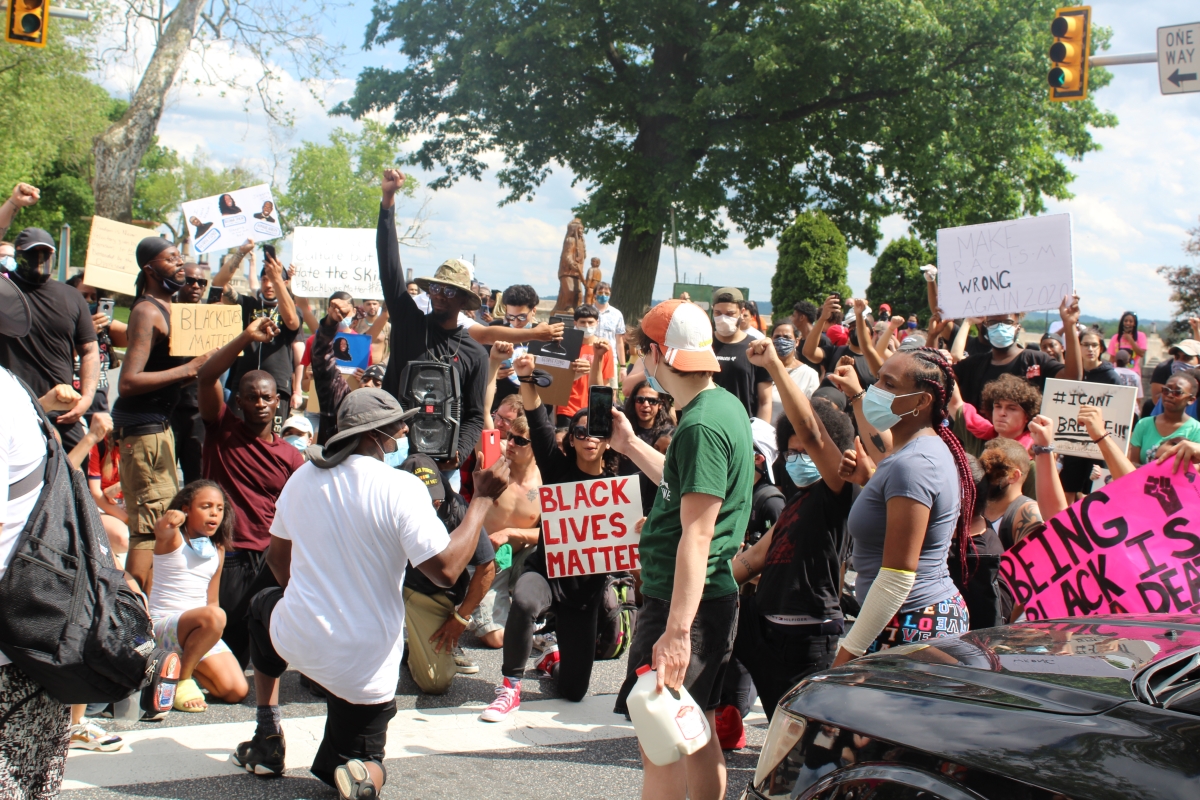 Our Mission
At Pennsylvania Stands Up, we organize for power. Across race, place, and generation, we are building a Pennsylvania that works for all of us.
Our Vision
We believe everyone deserves to live with safety and dignity. We know that we need to elect transformative leaders who will create policy that works for all of us — in our own neighborhoods and across the state, to create a multi-racial democracy so that we have the power to co-govern and win what we need for our communities to thrive.
From Lancaster to Scranton, Reading to Allentown, our members live in small towns, rural areas, and big cities. We are Black, white, Latino and Asian. We are grocers, social workers, farmers, nursing aids, students and retirees. And we know that throughout our history, when working class people have joined together across our differences, we have won big change. It's up to us to be that force for change.

We build power by working with our chapters to develop working class leaders, to elect champions who will partner with us to improve everyday people's lives, and to campaign for a multi-racial democracy where our communities have what they need to thrive.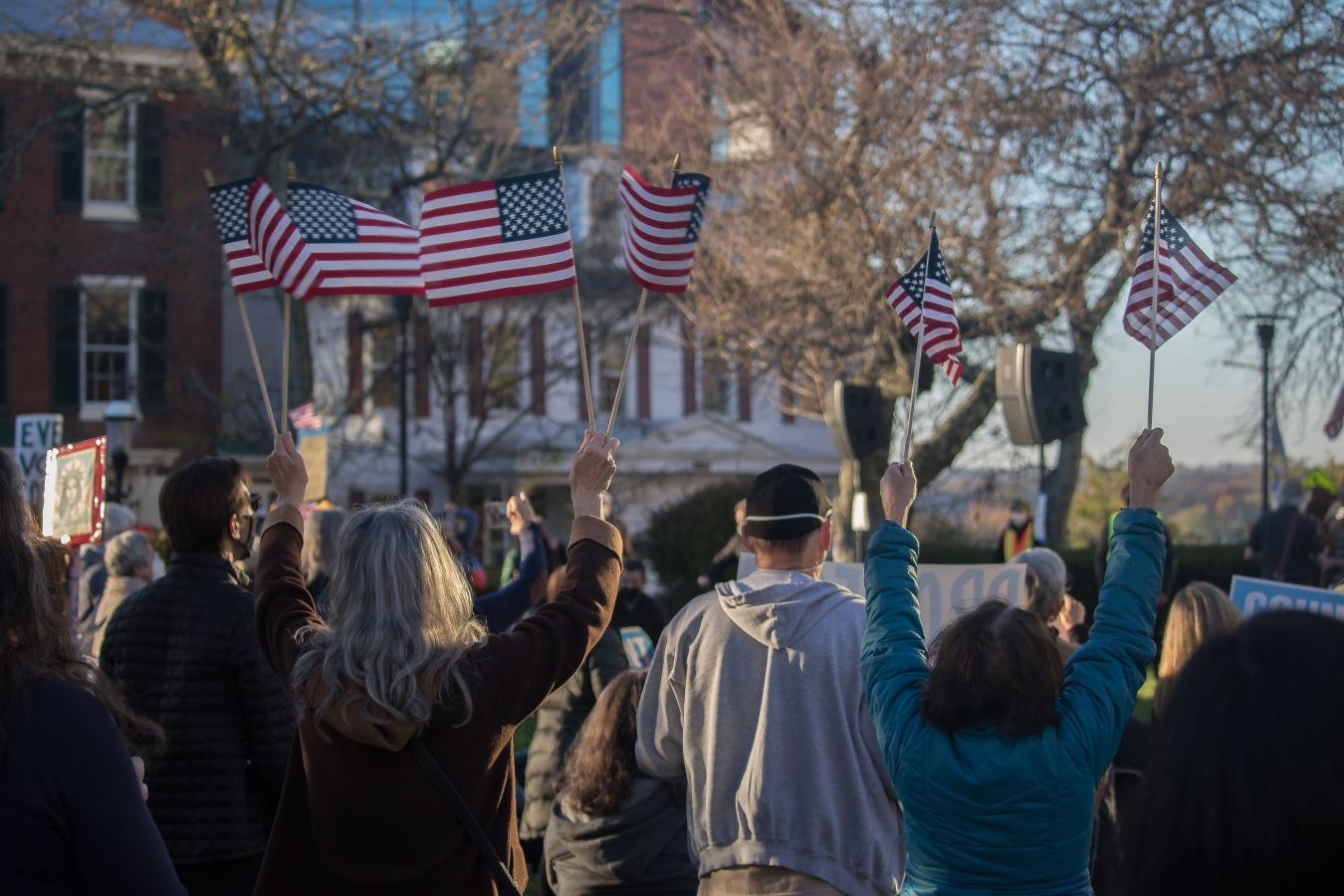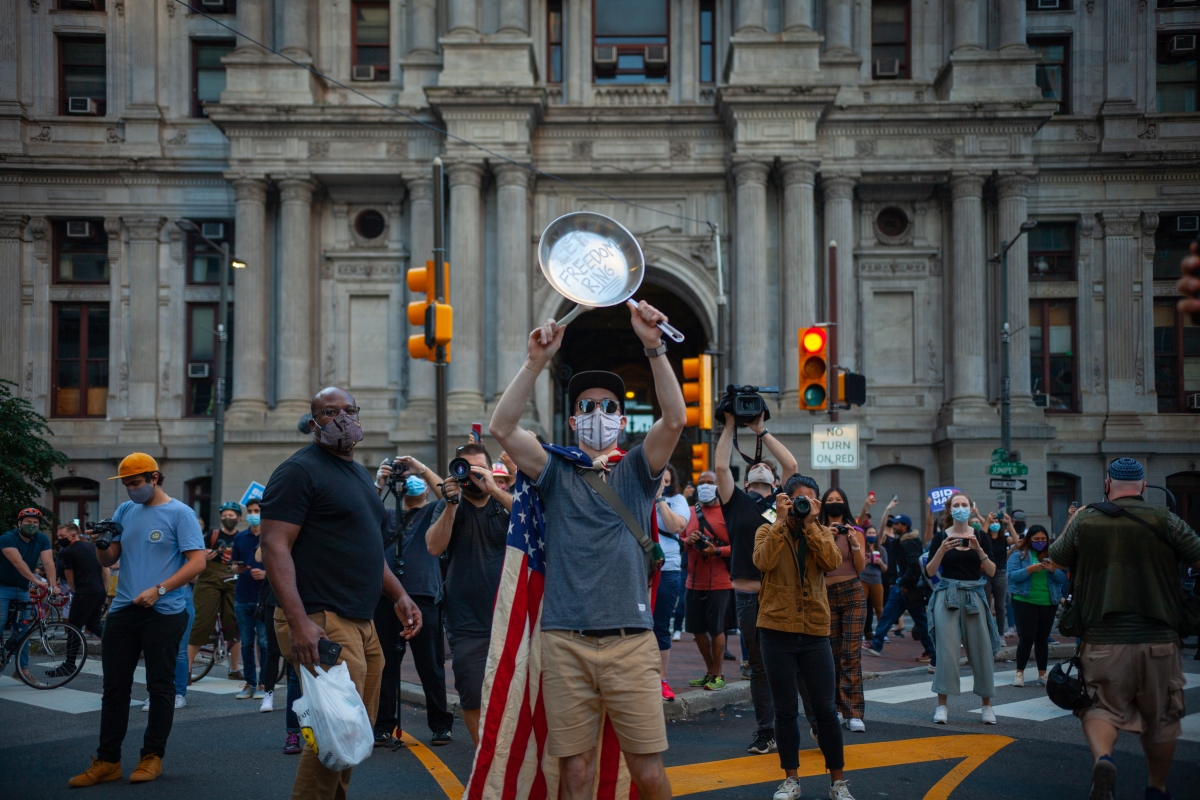 Our Values
Who we are and what we value is shaped by our lived experiences. The work we do in our communities will be guided and informed by these core values:
We believe every person has the right to self determination, safety, and dignity.
We approach the work we do with curiosity, empathy, and care and we seek diversity of skills and ideas.
We lead with integrity and accountability.
We build community through compassion, humility, and vulnerability.
We strive to make our spaces, our work, and our vision accessible to all.
We respect ourselves, each other, and our collective.
We hold justice – in our neighborhoods, for our families and comrades, for our children, for our democracy, and for our future – above all else.
Our History
For decades, working class Pennsylvanians of all races have been left behind, as good paying jobs have disappeared from both rural areas and big cities. Political leaders too often show up to collect our votes, only to close up shop the next day, paying more heed to corporate CEOs than our communities.
READ MORE

For many of us, 2016 was a turning point. More and more Pennsylvanians saw that the system was broken — and that it was up to us to fix it. Local groups formed in Lancaster, Reading and Harrisburg to stand firm against leaders who tried to divide us by the color of our skin, by our immigration status, by the way that we worship. Community members in places like Scranton and the Lehigh Valley launched efforts to take on the billionaire class and root out the greed that starves our communities of the resources we need to ensure that everyone has a good paying job, a safe place to call home, and good public schools in their neighborhoods.

From the start, our local chapters understood that making big change requires electing new leaders, who stand up and fight for our communities. In 2017 and 2018, we backed local candidates like Jess King and Rev. Dr. Greg Edwards — who were unafraid to take on the political establishment and committed to organizing their local communities.

As we built power on the local level, we recognized that the issues we faced in Lancaster weren't so different from what folks saw in Harrisburg, Allentown, or Reading. So in 2019, our local chapters came together to form Pennsylvania Stands Up as a new, statewide organization, committed to building the power of working people across race and place.

2020 tested the power of our new statewide organizing model, launching People's Bailout campaigns in the face of the pandemic, organizing dozens of events to stand up for Black lives, and coordinating efforts around the state to protect our democracy. In the years following, our members and volunteers had more than 700,000 conversations with voters to defeat Donald Trump and to elect statewide and down-ballot champions like Josh Shapiro, John Fetterman, Jess Royer, Izzy Smith Wade-El, Zach Cole-Borghi, Bridget Malloy Kosierowski, and hundreds of Democratic Precinct Committee People.

Today, PA Stands Up and our local chapters carry this history forward by organizing around issues such as housing, democracy, reimagining public safety, and exposing corrupt billionaires that attempt to strip us of our rights. Our chapters continue the work of electing local champions and putting leaders into local, statewide, and federal offices who we can hold accountable to serving our communities. At the center of it all, we remain committed to building the leadership of working class people of all races, across the commonwealth.