In a moment of double crisis, with an epidemic of police violence against Black people and a public health pandemic, Michaela Lovegood and Hannah Laurison of Pennsylvania Stands Up issued the following statement.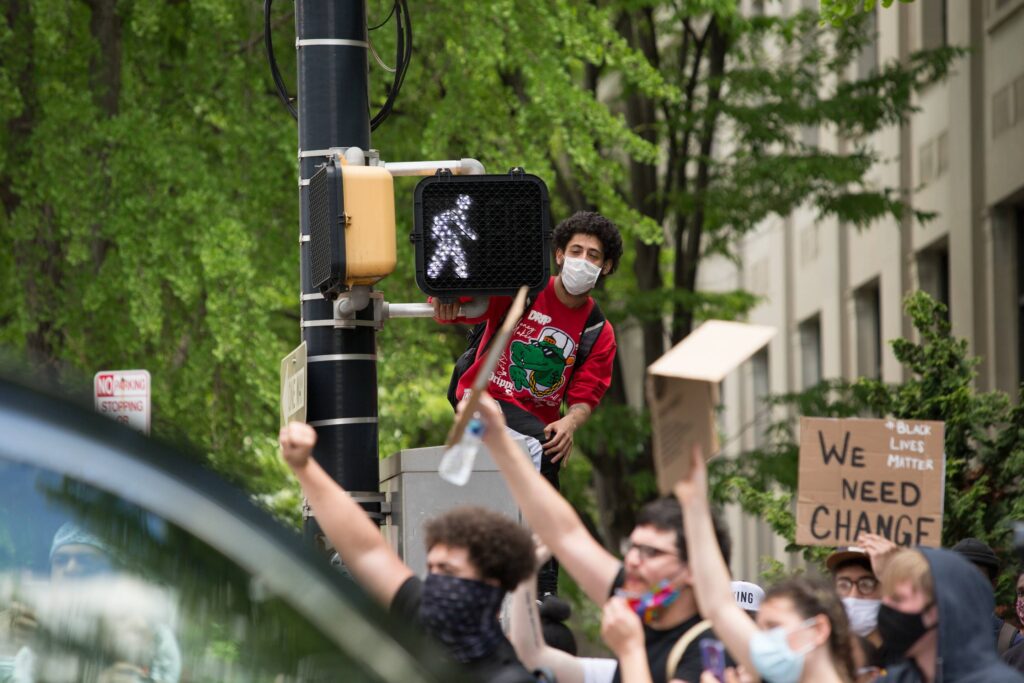 An estimated 2,500 people protested in Lancaster, PA on Sunday. Photo (and cover photo) by Joyous Snyder
What we have seen over the last week is not just a multi-racial outpouring of anger at the taking of Black lives at the hands of law enforcement. We are witnessing a historic call for the creation of a society in which Black people are free to live and to thrive.

From Erie to Philadelphia, Lancaster to Harrisburg, Pennsylvanians of every race are coming together to demand that we realize the founding promise of this country: that all people are created equal, with the right to life, liberty and the pursuit of happiness. In the streets and at the ballot box, they stand in a proud tradition of Pennsylvanians — from Bayard Rustin to Thaddeus Stevens — who have worked to bring us to a more perfect union.

Change is not without challenges. At every point in our history, there have been a wealthy few who have sought to hinder the cause of justice by dividing us one from the other, pointing the finger at the most oppressed, saying "not now" or "not that way." But we are bigger and better than that. Now is the time to come together, for Pennsylvanians of every race and place to stand on the side of justice.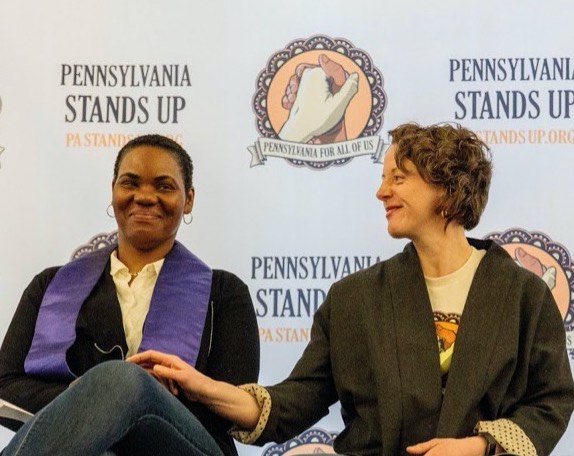 With nine chapters across the state, from Erie to Philadelphia, our members and staff have organized a Drive for Justice event in Lancaster, an online healing gathering for People of Color across the state, and participated in marches and rallies in Erie, Harrisburg, Lehigh Valley and Philadelphia — all while working to elect principled public leaders to the Pennsylvania legislature. We plan to host more public events ahead of Juneteenth, the holiday celebrating the freedom won by Black slaves on June 19th, 1865.
For additional information about what we've been seeing across the state or to connect with Michaela and Hannah, please contact Jacob Swenson-Lengyel or Colleen Kennedy.
With more than 1,000 dues paying members organized into nine chapters, Pennsylvania Stands Up is a multi-racial organization of working people across the state working to build a Pennsylvania that works for all of us.